I don't know if you've noticed, but we're big fans of pies and love sharing lots of pie recipes.
With so many pies out there to choose from, I thought I'd share a few delicious options to help you find some sweet pie joy.
I've collected some mouth-watering recipes from across the internet to satisfy your every craving. Your new favourite pie recipe is just a click away!
---
Want more recipes like this? Sign up to receive the Mixin Mamas newsletter!
---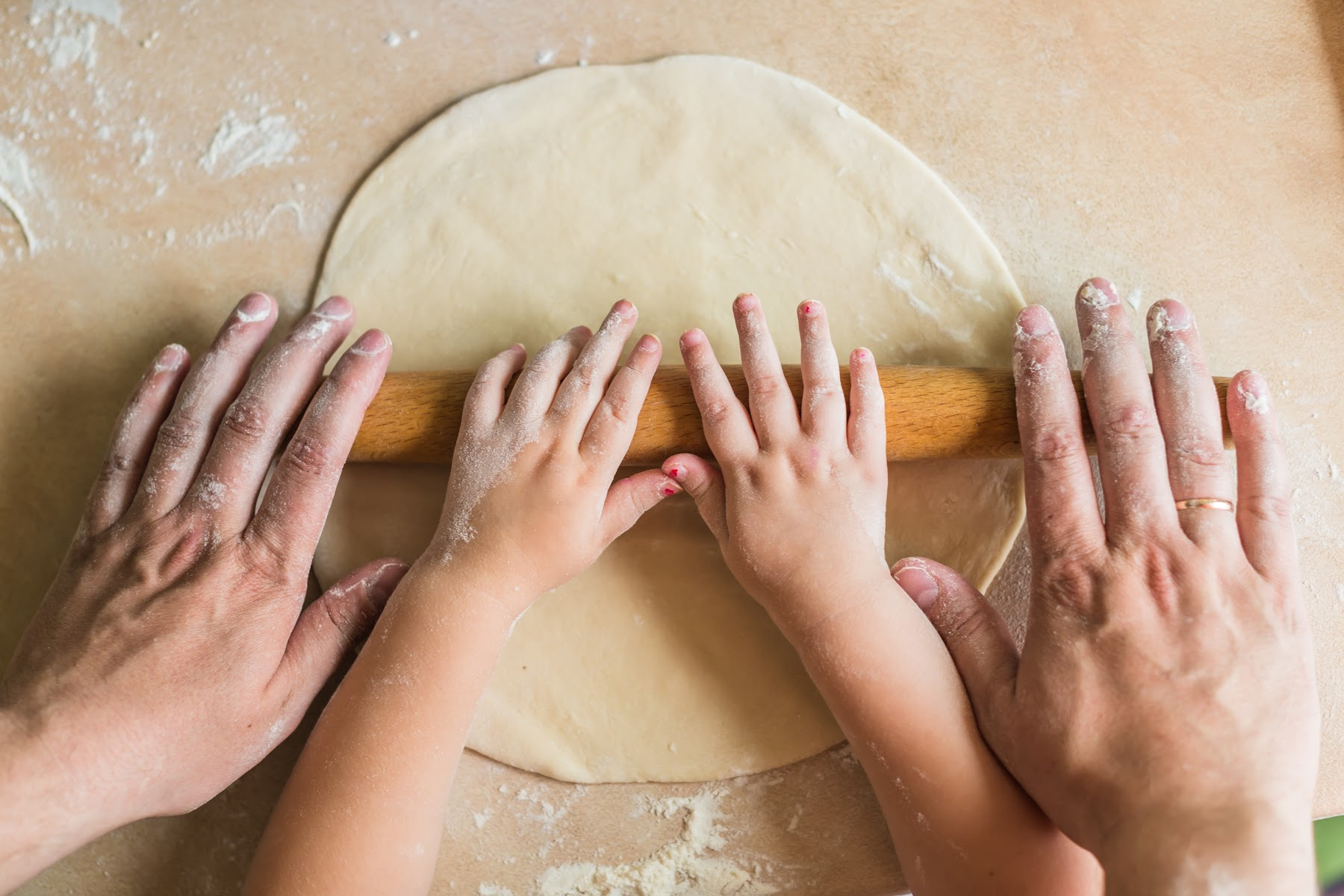 Want your own homemade pie crust for these recipes?
Our recipe for traditional homemade pie crust only takes about 15 minutes or so of prep time and is the perfect foundation to just about any of your pie dreams!
Sweet & Delicious Pie Recipes for Every Occasion
Pie is one of the best things in the world. I love pie so much, in fact, that I insisted on having pie at my wedding! (And it was wonderful.)
I've separated the pies into various categories to help you find what you're looking for.
My favourites are the fruit pies – apple, lemon meringue, peach, yes please! – so naturally I started there. But I've covered the full gambit.
Looking for a traditional (or not so traditional) holiday pie? Check.
Only have limited ingredients? Don't feel like baking? Check and check.
Chocolate pies? Cream pies? Tropical pies? Gluten-free, vegan, or paleo pies? Yes to all of the above.
Now the only real question is – where to start?
Tried & True Fruit Pie Recipes
These are my go-to pies. Gooey, sweet fruit filling, flaky crusts, maybe a side of ice cream? That's perfection in my eyes.
Whether you're looking for a classic apple pie, or strawberry rhubarb, or blueberry, or just about any fruit you can think of, we've got a recipe for you!
All the flavour of a classic apple pie with much less work.
Since the top crust has been replaced with a sweet crumble, this delicious apple pie takes less to make (naturally leaving you with more time to enjoy!).
It's such a simple dessert and yet you're not losing anything on taste. You're going to absolutely love this crumbly top apple pie!
Find your new favourite recipe:
This berry slab pie serves a crowd and is perfect for summer entertaining! Using a variety of fresh berries, this pie recipe is tasty and packed with the freshness of summer.
Use any variety of berries you'd like, but with this blend of blue and red berries, this pie is perfect for a patriotic celebration like the 4th of July.
New Favourite Fruit Pie Recipes
These recipes have taken my beloved fruit pies and done something new and interesting with them.
For example, Mom took the idea of having apple pie with a slice of cheese and just decided to combine the two in her Maple Cheddar Apple Pie. Amazing!
These bloggers have added cream cheese, flipped pies inside out, and elevated the wonderful flaky pie crust to be the star of the dish. What will they think of next?
Why not put the whipped cream right into the apple pie?
That's exactly what this pie tastes like – as if it already has whipped cream melted down inside it.
This Apple Cream Pie is not only genius, but an absolutely delicious crowd-pleaser!
What makes this pie even better is it's super easy to make, too. Definitely a winner all-around.
Some other favourites:
Pie Recipes with 6 (or Less) Ingredients
Not only are these recipes budget-friendly, a lot of them are filled with items you may already have in your pantry. These pies are perfect for when you just want to whip something delicious together!
Super Yummy Ooey Gooey Pie Recipes
For lack of a better description, these pies are filled with sweet, gooey, sugary filling. Although most of these recipes are considered traditional in many places/cultures, they're all new to me, and boy was I missing out!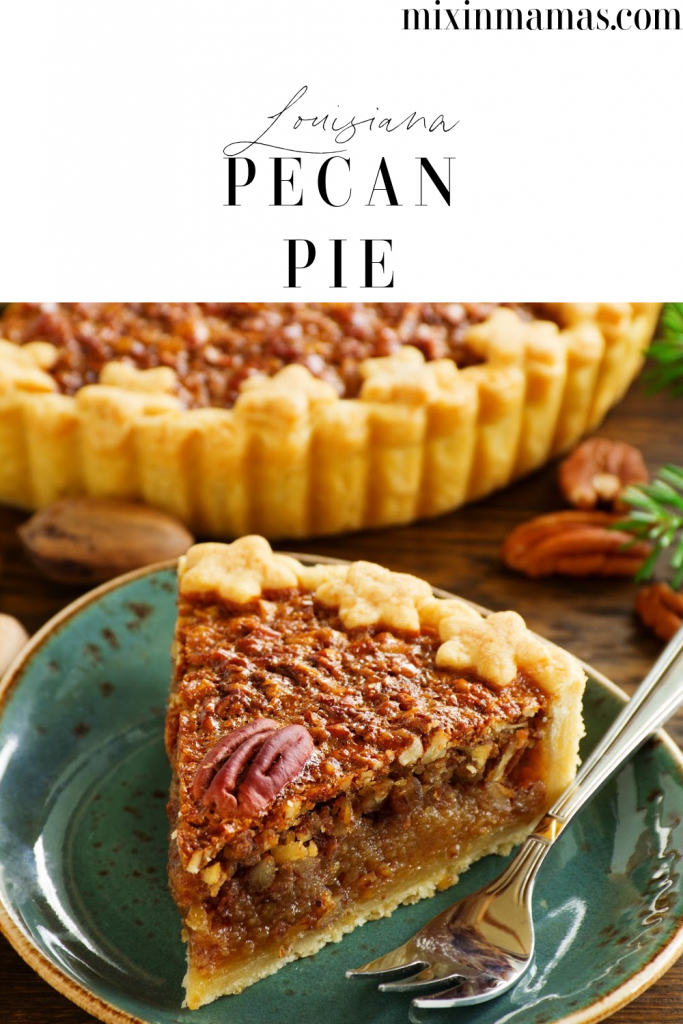 A true Southern classic.
There's a reason this traditional ooey gooey pie is a favourite for so many people.
Rich and surprisingly easy to make, you've just got to try this delicious Louisiana pecan pie recipe!
More ooey gooey recipes to drool over:
Cream Pie Recipes
A different kind of ooey gooey deliciousness, a lot of these cream pies remind me of a nice big scoop of custard or pudding wrapped in a delicious crust.
Side note: I had never ever heard of banoffee pie until I moved to England, and I had the most hilarious lightbulb moment when I finally figured out where it got its name (banana + toffee!). I was so happy I found a UK blogger to share this fantastic recipe.
The perfect bite of summer.
I just had to highlight this delicious Peaces & Cream Pie.
When peaches are in season, they're so juicy, succulent and sweet. Add in the yummy cream filling and the sweet crumbly topping, and you've got the ultimate summer treat!
Other delicious cream pies:
Pies Chock Full of Chocolatey Goodness
Don't worry, chocolate addicts, I've got great recipes for you, too!
Everything you love about pecan pie and more!
This pie, often associated with the Kentucky Derby, takes everything great about pecan pie and elevates it with just the perfect amount of chocolate.
Whether you're serving this for a holiday or just a Tuesday, this chocolate pecan pie is not going to disappoint!
Craving more chocolate?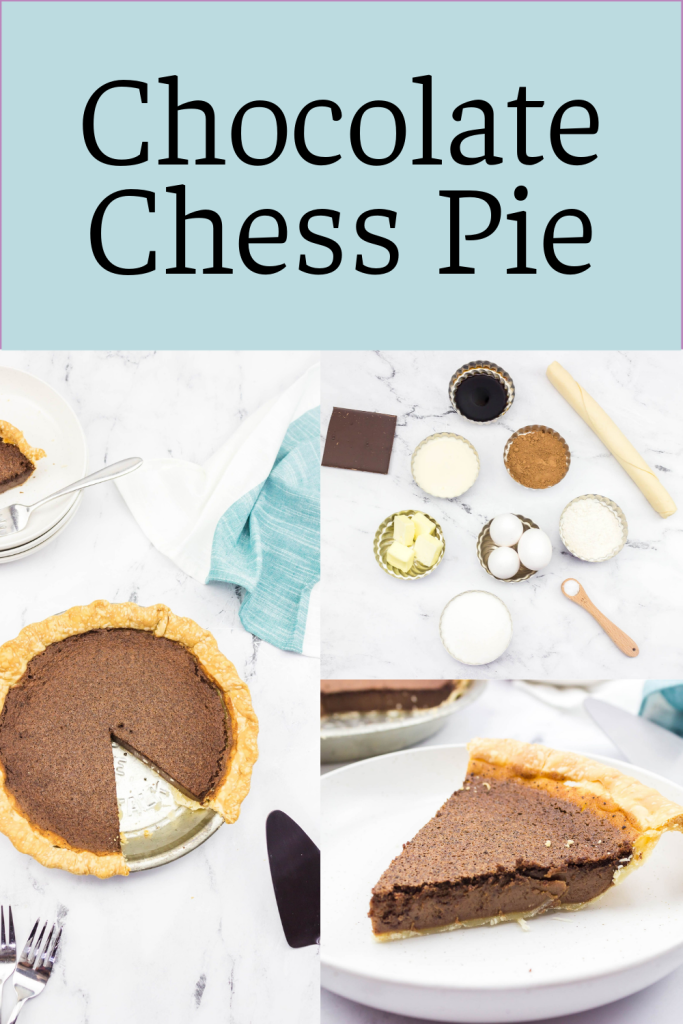 If you are a chocolate fan, you are going to love this Chocolate Chess pie recipe. This classic Southern recipe is sweet and delicious.
This type of pie is kind of a cross between a brownie and a custard. The top has a brownie texture, and the inside is smooth and has a custard-like texture.
Tropical Fun in a Pie
Coconuts, bananas, pineapples, and limes! Taking a bite of these pies instantly transports you to the tropics.
Sunshine, the beach, and a delicious slice of pie. That's the life!
The fastest, easiest, and perhaps even cheapest pie of all time!
I could have put this pie is so many different categories.
It's perfect for summer, as it's no-bake won't heat up your kitchen any more than the weather already is.
It's so cheap and easy because it only has three ingredients!
And it's soooo creamy and delicious – a true frozen treat!
Other delightful tropical treats:
Pie Recipes Based on Chocolate Bars & Cookies
If you've ever wanted to eat your favourite chocolate bar or cookie but in pie form, don't worry – there's a recipe for that!
A gingersnap turned into a decadent dessert.
What happens when you combine pumpkin and pecan pie, include a generous helping of molasses, and set everything into a delicious gingersnap-walnut crust?
Joy. Joy happens.
Seriously though, this pie is beyond sweet, beyond rich, and beyond perfection!
So many great options!
Classic Holiday Pies
Building your menu for Thanksgiving, Christmas, or another big holiday? There are lots of beloved classics that are sure to please any crowd.
For any of the recipes with canned pumpkin (pure pumpkin, not canned pumpkin pie filling), you might want to consider substituting homemade pumpkin puree instead. It's super easy and, I think, my flavourful than canned.
Whip up a holiday favourite in no time!
Does anything say "the holidays" more than pumpkin pie?
Impress your guests with this traditional recipe that is shockingly easy to throw together and even easier to polish off!
(Don't worry – calories don't count over the holidays, right?)
Which classic is your favourite?
Twists on the Classics
You can also take your holidays to the next level with these new twists on the classic recipes.
Why not try a walnut pie instead of the classic pecan? Or make a pumpkin pie with a chocolate maple bacon crust? (Yes, you read that right!)
Elevated holiday baking – and just a dash of bourbon.
Sweet potato pie is like the elevated cousin of the pumpkin pie, in my humble opinion.
This recipe also adds a little bit of bourbon, just for some extra special flavour.
Most of the work for this pie is done in the food processor, make preparation a snap!
Other delicious options:
Portable Pies (Hand Pies, Pie Bars, etc.)
These pies are great for picnics, packed lunches, or just any time you'd like a little pie to go! (And really, is there ever a bad time for pie to go?)
Pies in the Air Fryer
Air fryers are the new big kitchen appliance, and for good reason. They're perfect for making quick and easy pies that are still full of flavour.
Pies are perfect for the air fryer, as the outside gets perfectly crispy and perfectly complements the ooey gooey delicious insides. And they're so versatile, so practically any pie can be made in an air fryer!
So delicious, even people who don't normally like blueberry pie will love these!
While we could both eat pie all day every day, blueberry pie wasn't always a favourite in our household. This recipe changed everything, though!
The fact that they are so incredibly easy to make doesn't hurt either.
And really, you could swap out the blueberries for just about any other fruit anyway!
More air fryer pie recipes:
No-Bake Pie Recipes
I've spent many summer days not wanting to turn on the oven, for fear of making my house even hotter than it already was! These no-bake pie recipes really solve that problem.
This frozen lemonade pie is so easy to make and so delicious! Because it needs setting time in the freezer anyway, it's a great option for a dessert you can make ahead of time.
Serve it for guests or a special dinner with the family. It's cool and refreshing, it's a perfect dessert option during the spring and summer, but we like it any time of the year!
Pies Suitable for People with Dietary Requirements
There really is a pie out there for just about everyone!
Turn almost any sweet pie gluten-free and/or vegan!
All of the pie recipes below work for various specific dietary restrictions, but maybe they're not the exact recipe you're looking for.
Instead of waiting for someone to make an appropriate pie recipe to suit your needs, perhaps you can just switch the pie crust to this delicious beauty!
Delicious pie recipes for everyone:
---
Want more recipes like this? Sign up to receive the Mixin Mamas newsletter!
---